Eurobike trade show offer
Visit us at our booth FON 108 in the East Foyer
and sign-up locally for the use of SCOOTERPLAN.NET
ADVANTAGES:
+ Recieve at least one booking for a rental bike or bkie tour for free
+ Use the booking system 30 days free of charge
+ We will help you to set up your accounting system
+ You will become a SCOOTERPLAN.NET expert, with detailed training materials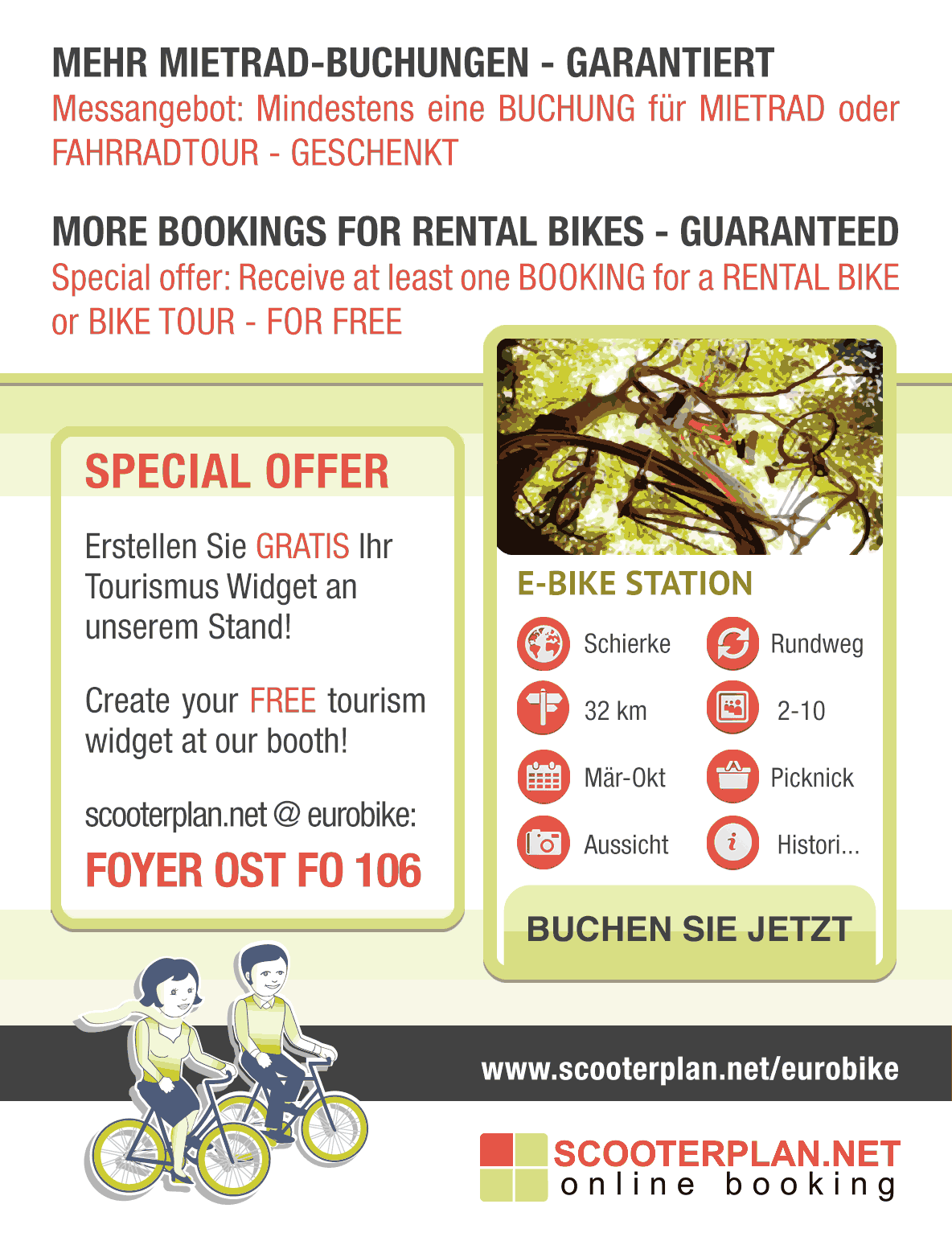 SCOOTERPLAN.NET at the EUROBIKE 2014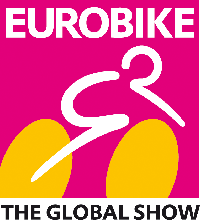 The EUROBIKE is the most important meeting point for the global bike business. In 2014 we present our online booking software for the cycling world SCOOTERPLAN.NET again in Friedrichshafen. From 27th to 30th August, you will find us in the East Foyer at the booth FO 106.
We will show you the advantages of managing your rental business with a professional, scalable software solution. If you are building up a bike rental system with several stations, offering a combination of bike-tours and bike-rental or want to rent via unmanned terminals - SCOOTERPLAN.NET makes your daily business easier.
It is best to arrange an appointment today!
Send us an e-mail to hallo@scooterplan.net.
Travel Talk

SCOOTERPLAN.NET in use – the joint project www.e-bike-naheland.net
The network of local renowned companies, the rental of e-bikes and accommodation make it possible to market entirely new product packages a whole region can participate in. The Austrian Southern Burgenland is not only castles and culture – it sees itself as a small "paradise". New inputs are provided by more than 40 local businesses in the leisure and pleasure sector: hospitality and culinary arts, all under the motto "Südburgenland – Ein Stück vom Paradies®". But how can e-bikes ride this wave of diversity in the truest sense of the word?
At this year´s TRAVEL TALK - the trade congress for cycling tourism, Gerald Ehrenhöfer, E-Bike Paradies Südburgenland and Mario Wermuth, SCOOTERPLAN.NET, are going to present the project "E-Bike Paradise South Burgenland: networking local traditional businesses".
You´re welcome to visit our presentation!
E-Bike Paradise South Burgenland: networking local traditional businesses
presented by Gerald Ehrenhöfer, E-Bike Paradies Südburgenland and Mario Wermuth, Scooterplan.net
Friday, 29th August 2014
Messe Friedrichshafen
Conference Centre
Foyer East | 1st Floor
Start: 12:34 am